03/19/2019 / By Mike Adams
---
The insanity of the tech giants' censorship continues to expand by the day. With Twitter having permanently banned the Health Ranger account several weeks ago (@HealthRanger) after I criticized Twitter CEO Jack Dorsey for his involvement in a shady crypto scheme, Facebook has now decided to suspend Natural News for seven days for posting the educational fluoride infographic you see below.
Entitled, "Fluoride… Did You Know?" the educational infographic presents fact-based historical information about fluoride, such as the fact that Crest toothpaste introduced fluoride into its products in 1955. Overall, it's a rather ho-hum infographic and doesn't even stand out as sensational in any way at all.
Now, when Natural News attempts to post anything on Facebook, we are greeted with this message that claims we violated "Facebook community standards." (Apparently, Facebook community standards don't allow teaching people to avoid toxic chemicals such as fluoride.)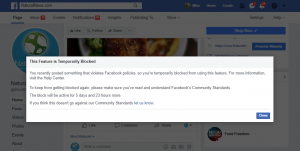 Here's the full infographic that earned the 7-day suspension from Facebook. As you view this, remind yourself that this is exactly the kind of information Facebook and the other tech giants have determined you are not allowed to see.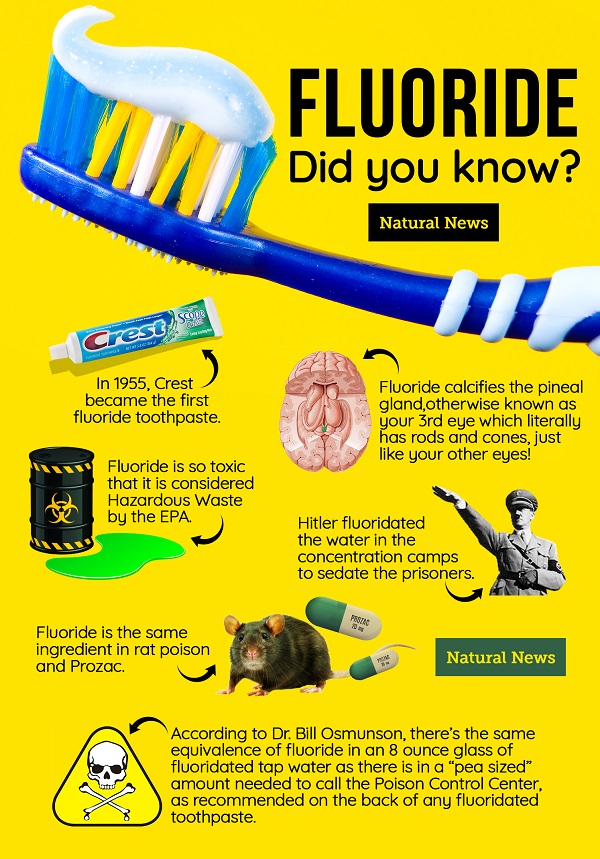 As Facebook now demonstrates on a daily basis, we are all living in the era of techno-fascism. Next, the tech giants are going to start banning all posts about nutrition and anti-cancer foods. (Trust me, that's coming any day now…)
Watch my commentary video to understand more, and visit Brighteon.com for even more uncensored videos that dare to tell the truth about everything:
Learn more truth about fluoride and water contamination at Fluoride.news.